Best Time to Travel to Morocco
Are you planning a trip to Morocco and wondering when the Best Time to Travel to Morocco is? The answer is in Spring (March-May) and fall (September-November). This comprehensive guide also will give you everything you need to know about the best times to visit this remarkable North African country. Morocco has everything from coastal escapes and mountain hikes to cultural immersion in bustling cities. Let's delve into the details and discover what makes each season unique in Morocco.
Understanding Morocco's Climate
Before we dive into the best times to visit Morocco, it's essential to understand its climate. With coasts on both the Atlantic Ocean and the Mediterranean Sea, the vast Sahara desert, and towering mountain ranges, Morocco boasts an incredibly diverse climate.
Winter (December to February) is relatively mild along the coasts and in major cities like Marrakech and Fez, but temperatures can drop significantly in the mountains and desert areas.
Spring (March to May) sees pleasant temperatures throughout the country, with the countryside coming alive with blooming wildflowers.
Summer (June to August) can get incredibly hot, especially inland, but coastal areas remain cooler due to the sea breeze.
Autumn (September to November) is similar to spring, with comfortable temperatures and stunning natural beauty.
Winter in Morocco: An Unexpected Delight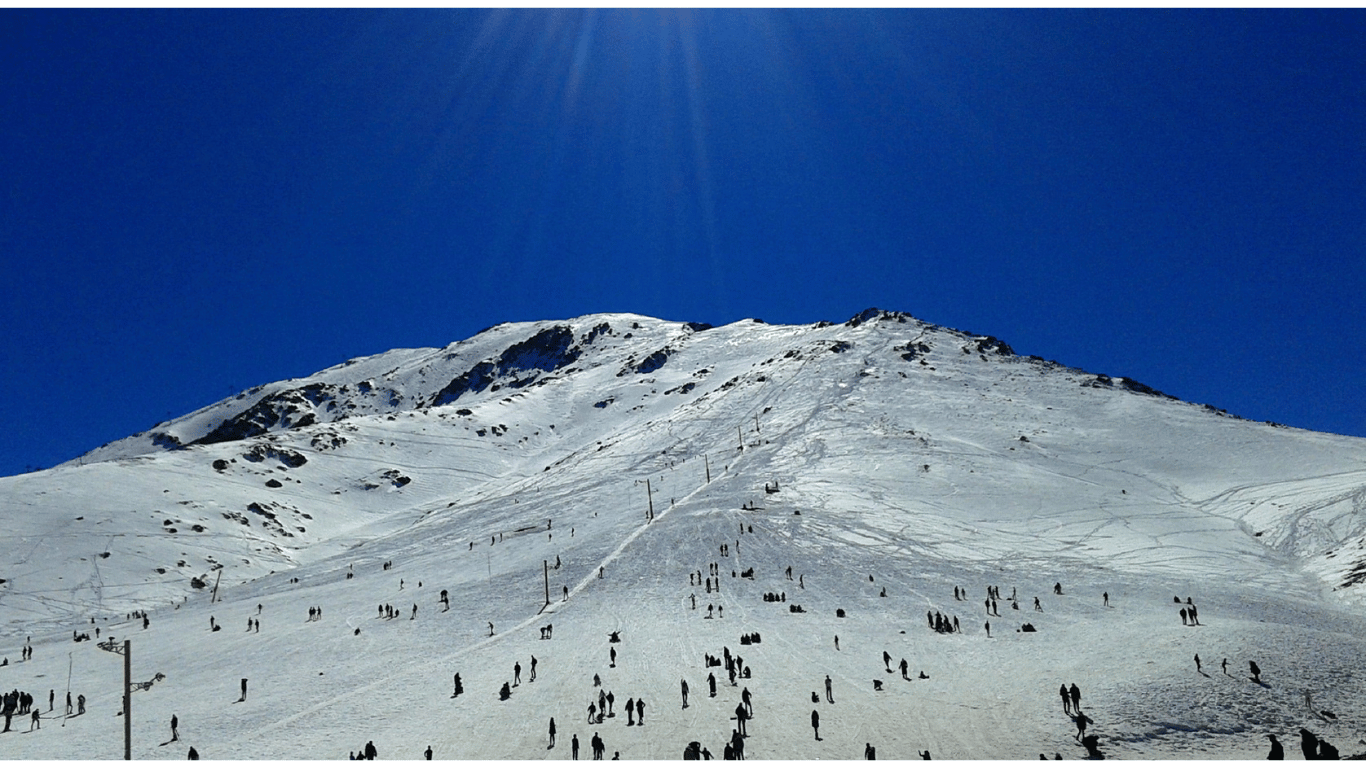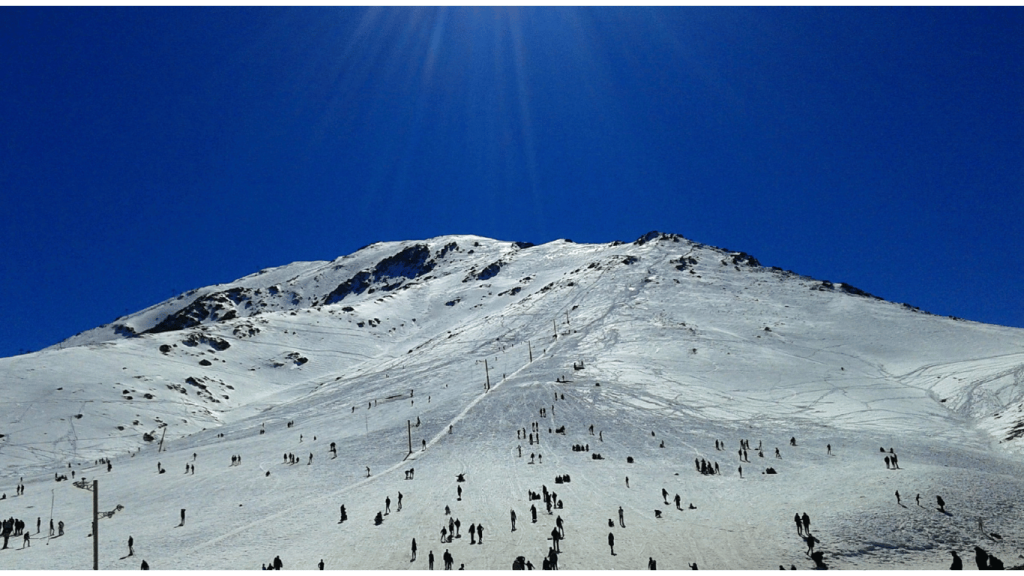 Although winters in Morocco can be chilly, particularly in the Atlas and Rif Mountains, it can be a fantastic time for your 7-day itinerary from Casablanca if you're well-prepared. The key is understanding the regional differences in climate.
Winter can be the best time for sightseeing in cities like Marrakech, Fez, and Casablanca. The cooler temperatures make exploring the historic medinas, stunning palaces, and bustling markets more comfortable. Winter can also be an ideal time to visit the Sahara Desert, as the temperatures are more manageable during the day.
However, if you plan to trek in the mountains, be prepared for snow and icy conditions. The ski resort of Oukaimeden, in the High Atlas Mountains, becomes active during this time, offering a unique African skiing experience.
Spring in Morocco: Nature's Spectacle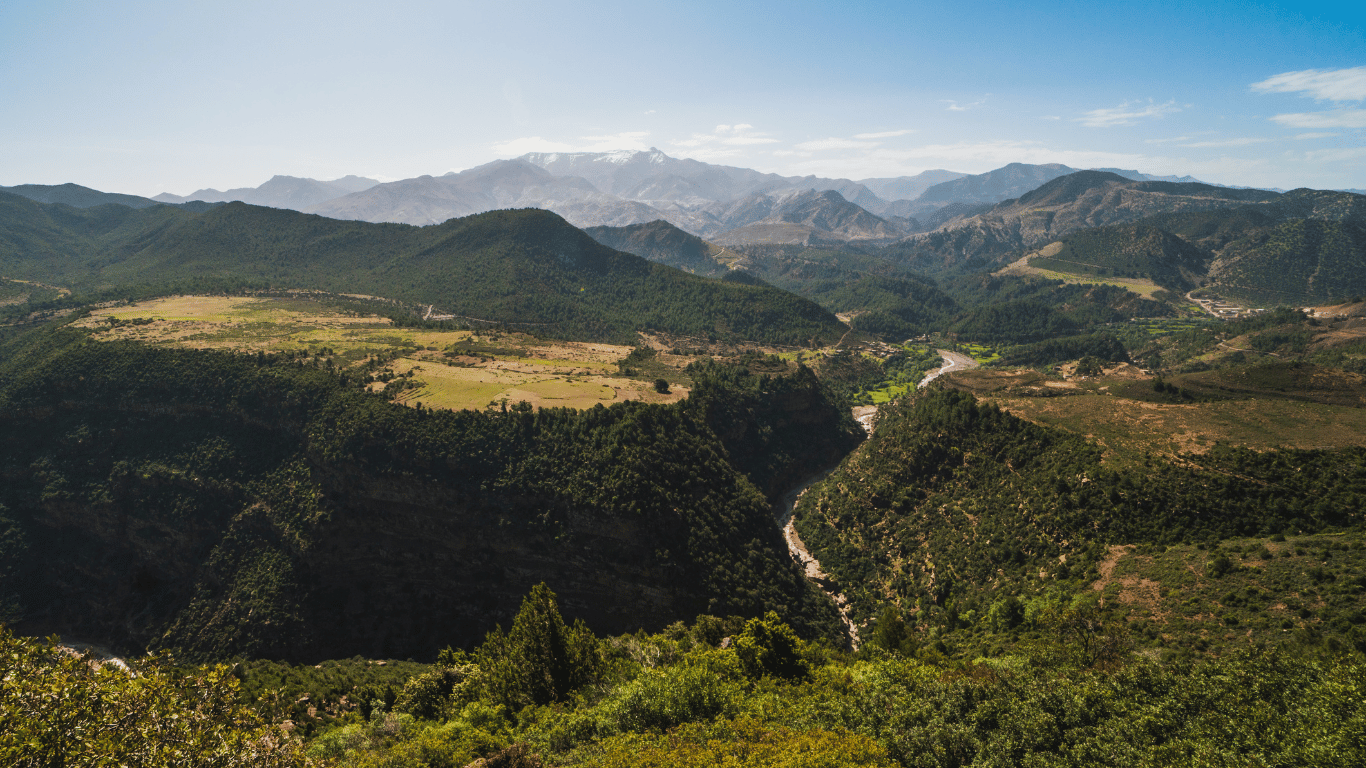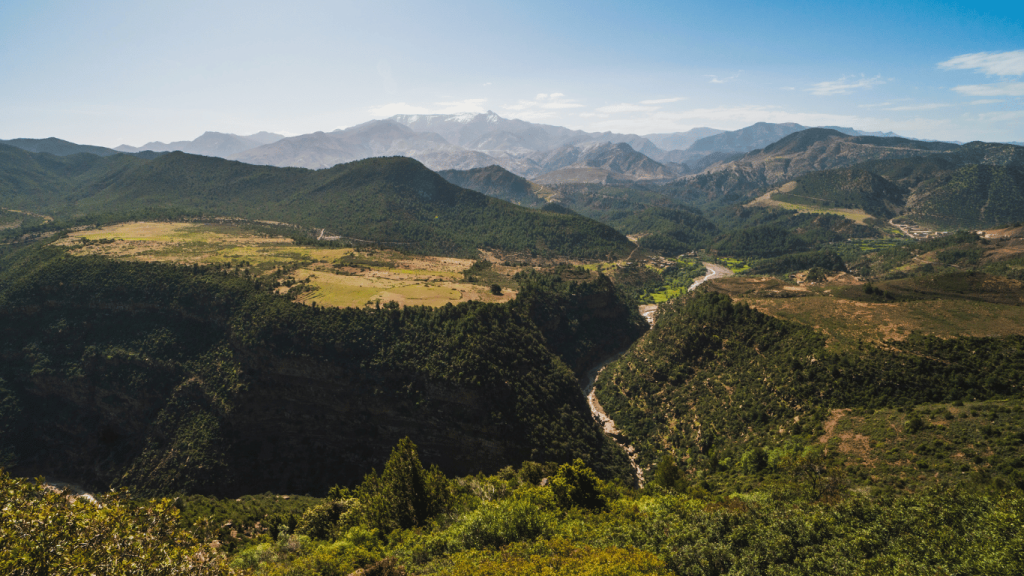 For nature lovers, spring is often considered the best time to travel to Morocco. As temperatures warm up, the Moroccan landscape bursts into a spectacular display of colors.
This season is ideal for hiking in the Atlas and Rif Mountains, where wildflowers bloom, and rivers swell from the melting snow. Be sure to visit the Valley of Roses near Kalaat M'gouna, where the annual Rose Festival occurs in May.
It's also a great time to explore the coastal cities of Essaouira and Asilah, where the weather is mild, and you can enjoy fresh seafood by the sea.
Summer in Morocco: Embracing the Heat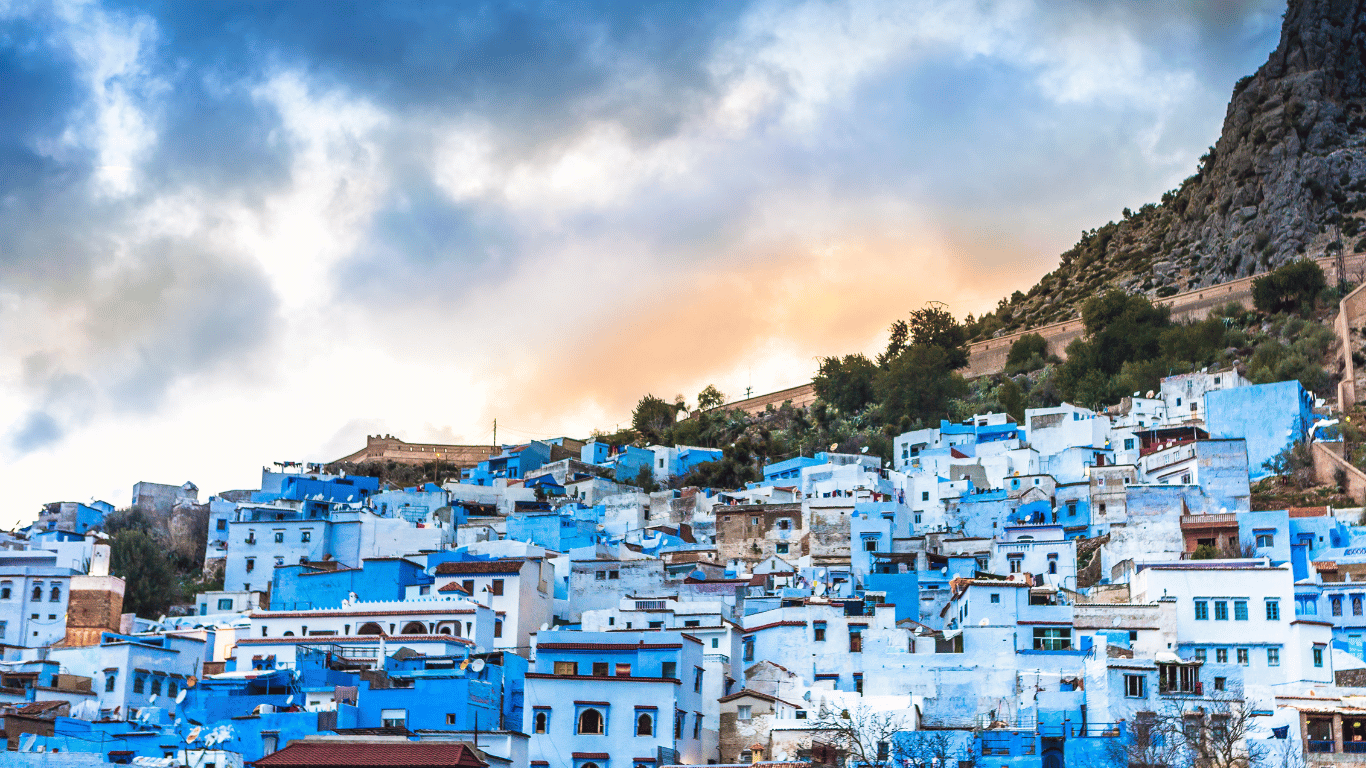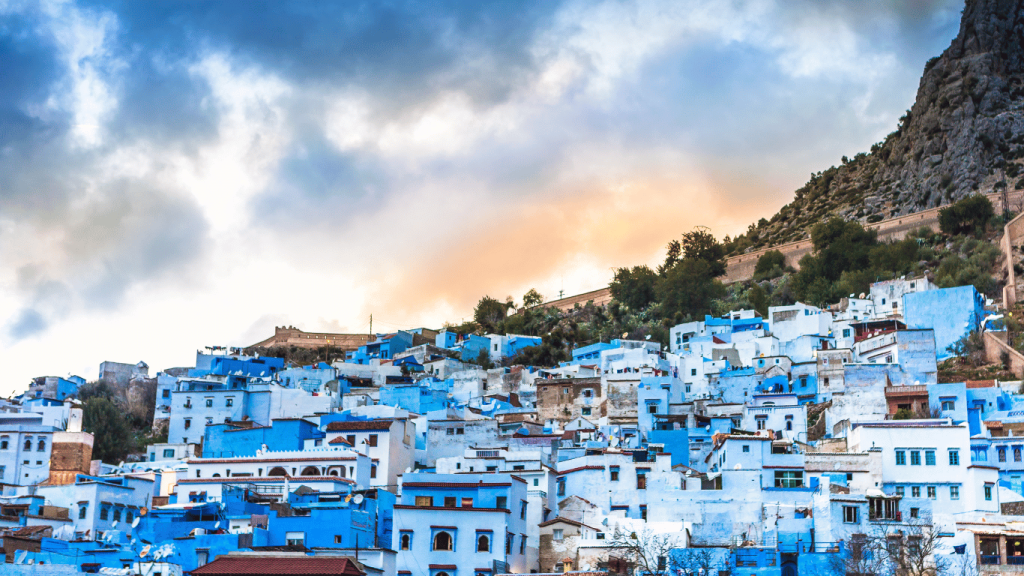 Summers in Morocco can be quite hot, particularly in cities like Marrakech and Fez and the desert regions. However, this doesn't mean it's a bad time to visit.
Summer is the perfect time for a beach holiday on Morocco's Atlantic or Mediterranean coasts, with moderate temperatures. Resorts in cities like Agadir and Tangier are popular destinations during this time. Additionally, you can plan a 3 Day desert Tour from Marrakech to Merzouga during summer if you can handle the heat during the day.
If you're up for an adventure, a night camping under the stars in the Sahara desert can be a magical experience in the summer, as long as you can handle the daytime heat.
Autumn in Morocco: A Cultural Feast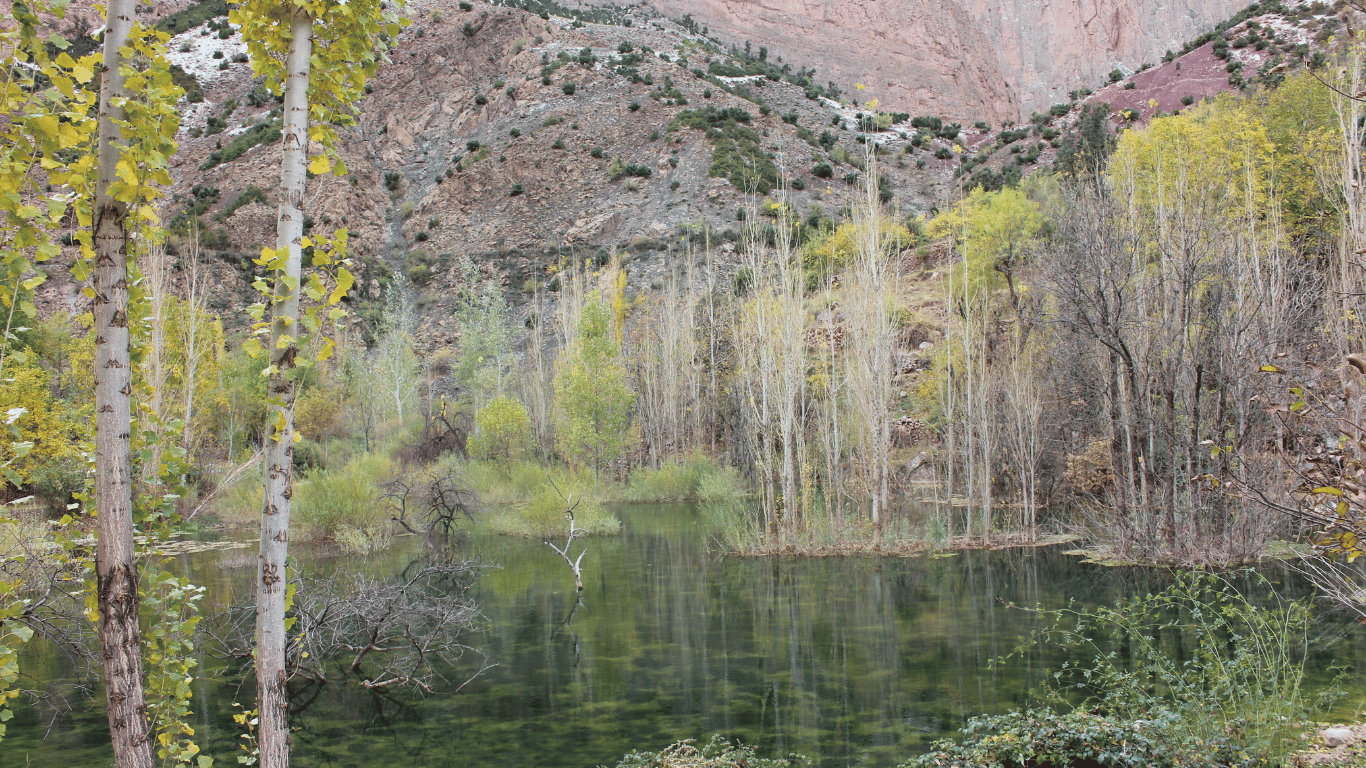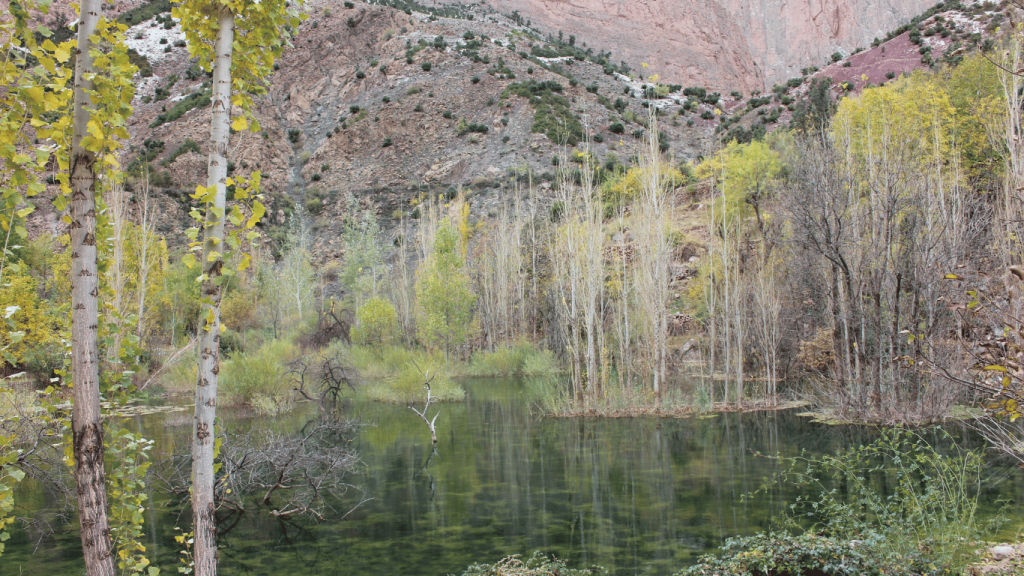 Autumn is another fantastic time to visit Morocco. The weather is comfortable, and it's harvest season, making it a culinary delight for foodies. This season also coincides with several festivals, offering a deep dive into Morocco's rich culture and traditions.
Cities like Marrakech and Fez are perfect for exploring in the autumn, with fewer tourists and pleasant weather. Don't miss the Date Festival in Erfoud, which takes place in October.
Autumn is also a great time for trekking in the Atlas Mountains, with cooler temperatures and stunning fall colors.
Tips for Planning Your Trip to Morocco
Before you book your trip to Morocco, consider what you want to do. Spring or autumn are ideal for trekking in the mountains or sightseeing in the cities. For a beach vacation, the summer months offer the best conditions. At the same time, winter can be an unexpectedly delightful time to visit, particularly if you wish to avoid the heat and the crowds.
Safety and Other Considerations
When traveling to Morocco, safety should always be a priority. Although Morocco is generally safe for tourists, it's essential to stay vigilant, particularly in crowded areas.
Observe local traditions and attire appropriately, especially when touring places of worship. Also, be aware of Morocco's strict rules regarding drone use.
Conclusion
To sum up, when you should visit Morocco heavily hinges on your preferences and the experiences you seek. Every season offers something unique, from the vibrant colors of spring and the beach-friendly summer to the culinary delights of autumn and the cooler sightseeing opportunities in winter. Armed with this knowledge, you can decide when to embark on your Moroccan adventure, ensuring it becomes an unforgettable experience.