Table of Contents
Moroccan beautiful Jewellery with unusual properties is exotic and incredible. It is impossible for worldwide visitors to ignore the Jewellery shops while walking through the awesome market. It is difficult to escape from the market without seeing the fabulous jewelry and admiring it. The market offers various types of jewels made of silver, amber, gold, and precious stones and cheerful designs.
 There are plenty of designs to select, so it is exciting and daunting work to buy silver, gold, and amber products in the Moroccan market. We will guide and facilitate our worldwide visitor shopping in this country. After reading this article, our travelers will learn about product quality and price negotiation.  
You will discover amazing bracelets, earrings, and necklaces. Also available are headbands made of jewels called Tabaa. There will be big, bulky, hefty parts mixed in with the smaller, more delicate ones.
Treasure of Moroccan jewelry
You will recognize the jewelry the more you look. The design needs full attention to observe its design authenticity and purity. The designs of Morocco products depend on the tribes, region, and occasional tradition. The different regions or tribes obey or like different designs. Here, you will also see the historic designs in the market. The store owner will brief you about the design history and traditional values. There are different types of necklaces, such as the rite of passage neckless and excellent Berber neckless. 
 Everything depends on your taste and financial constraints. When selecting the ideal piece of jewelry for you, take your time and never feel compelled to buy. Purchase the item if you fall in love with it! For the remainder of your vacation, you might regret not purchasing it!
Moroccan Symbolic Jewelry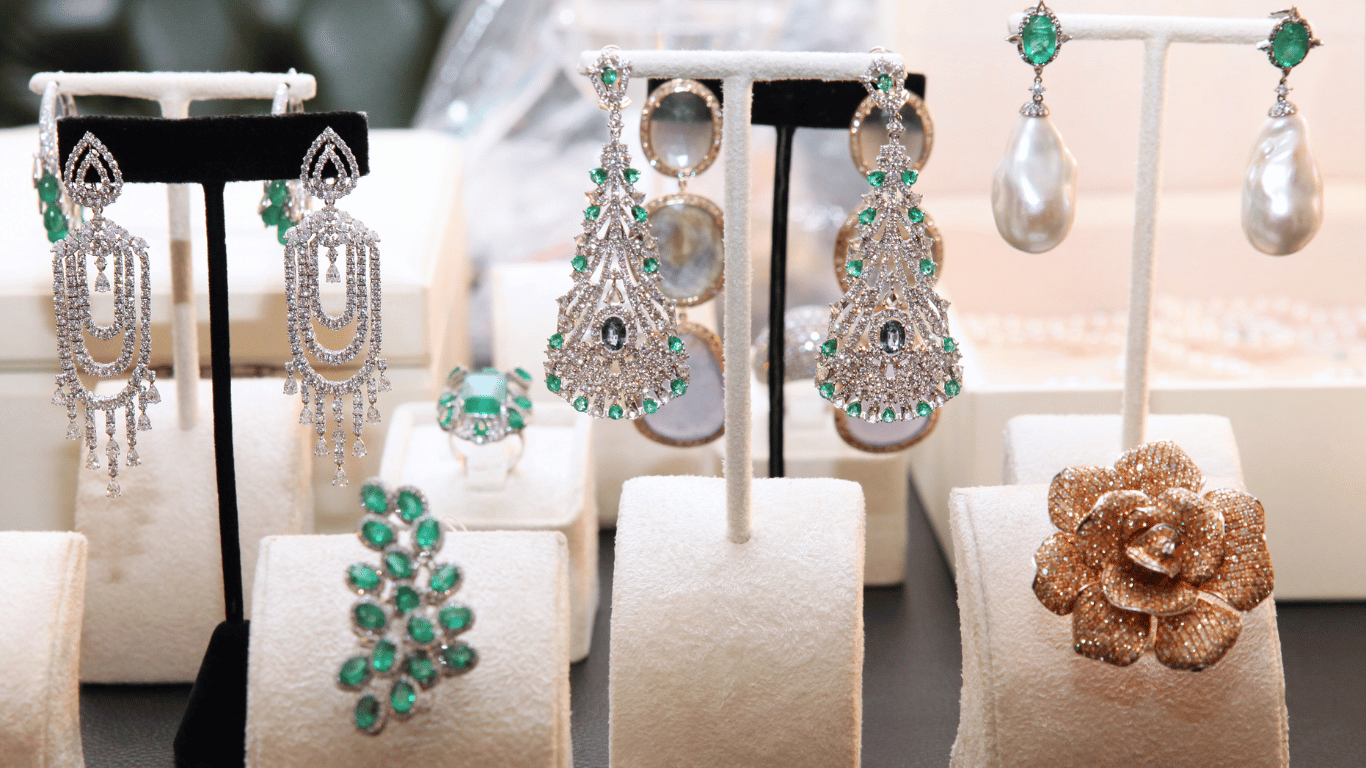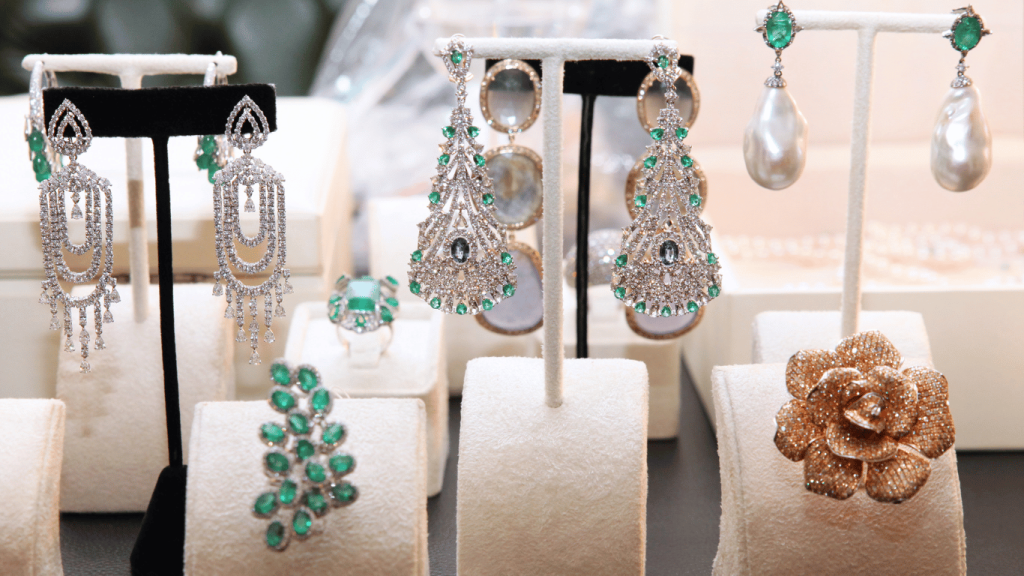 People who know about the Moroccan living style can guess the women's region by just watching women's jewelry. This is exactly right because every region has its own distinctions and jewelry design. 
Tabaa is a headband for Moroccan women's jewelry. There are various designs of Moroccan jewelry that need a lot of time to see. Moroccan ancient pieces of jewelry are expensive and casually daunting to wear. 
Traditional jewelry sets in the country are a great example. The local women in the country no longer wear these sets till on the wedding night. However, the women can get these sets on rent for special occasions. 
Because of their historical significance, these substantial traditional things are highly costly. Moreover, if you're not knowledgeable, it's easy to make the wrong decision and purchase a fake.
Thankfully, there are several classic jewelry styles. However, complement contemporary clothing well, are reasonably priced, and are simple to find.
Berber Neckles from Morocco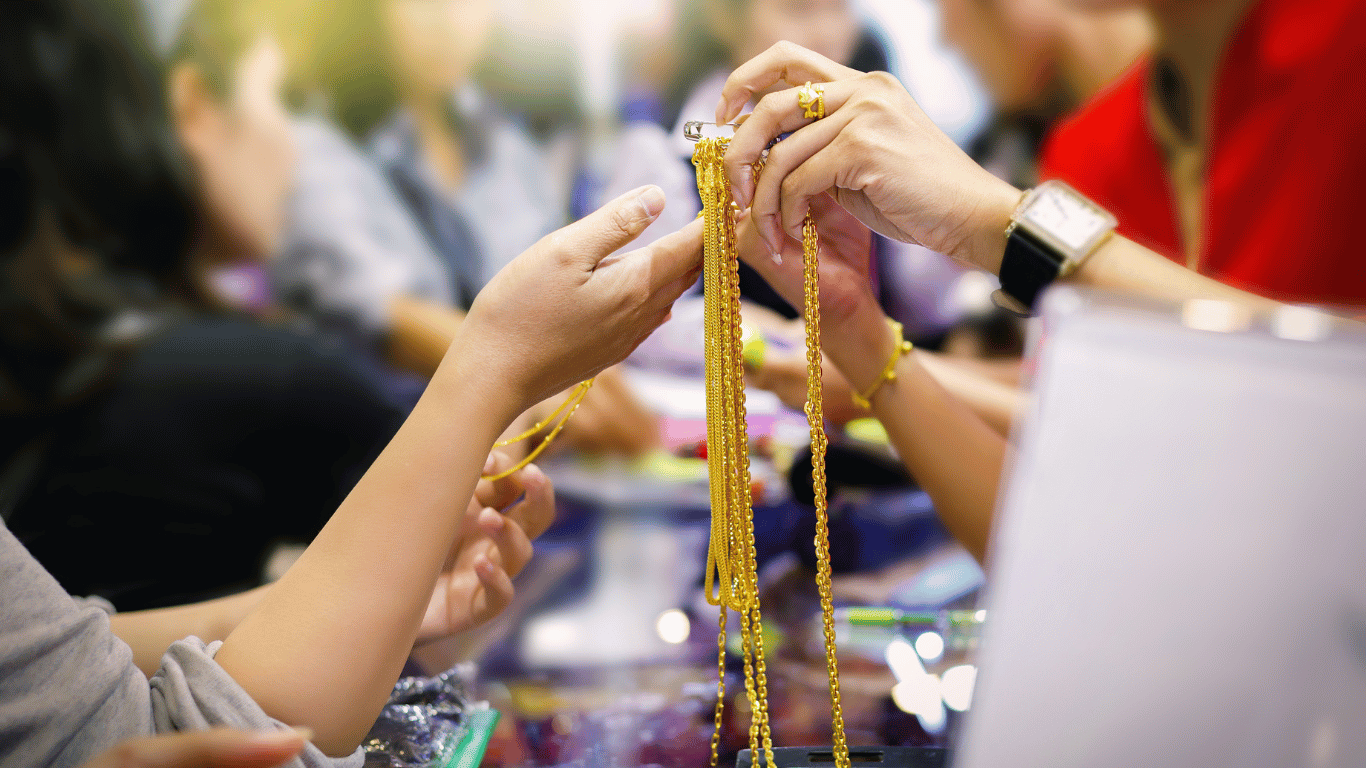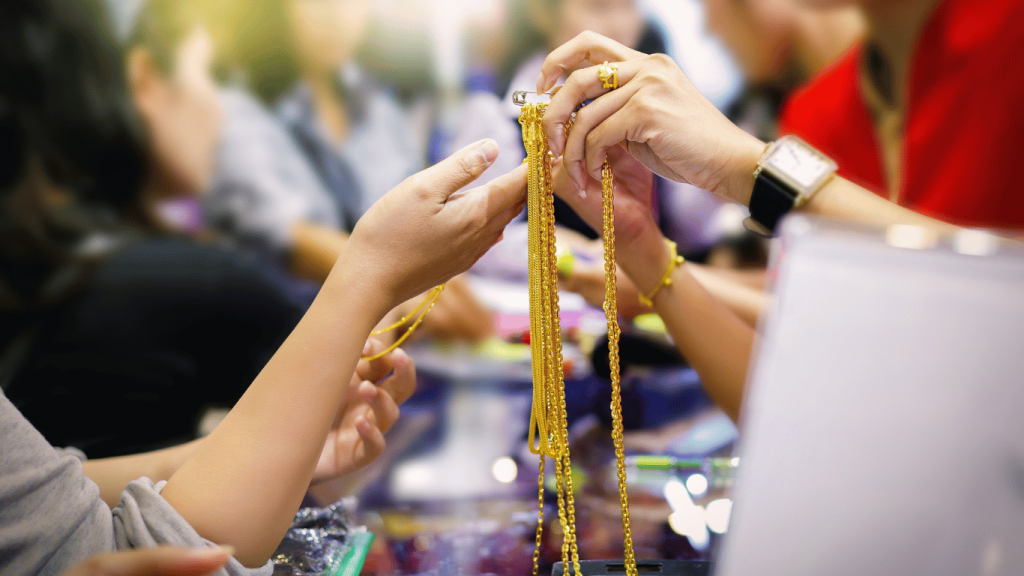 The most emblematic type of necklace in Morocco are Berber neckless. The Berber neckless is exactly perfect to increase the personality and look along the beauty of women. Additionally, There are various kinds of arrangements of Berber neckless. The arrangements range from small to large and few daintier. Pure and best-quality Berber products are made of silver and original stones such as amber, onyx, and coral. Generally, the prices depend on the weight and material used in the products. The necklace's decoration with amber beads in the bottom is a symbol of the heavy tradition of Berber. These heavy traditions are wedding ceremonies principal of Berber engagement and baby showers.   
Silver Bracelets in Morocco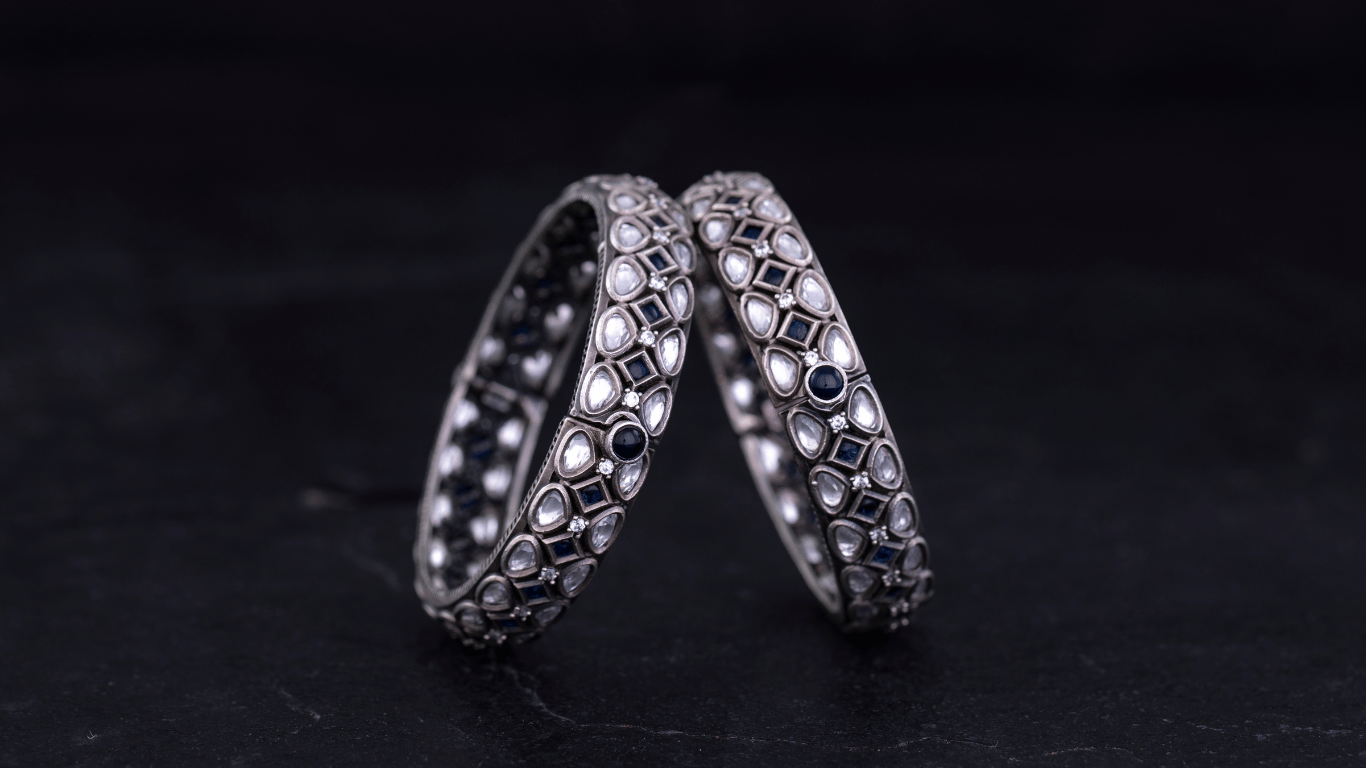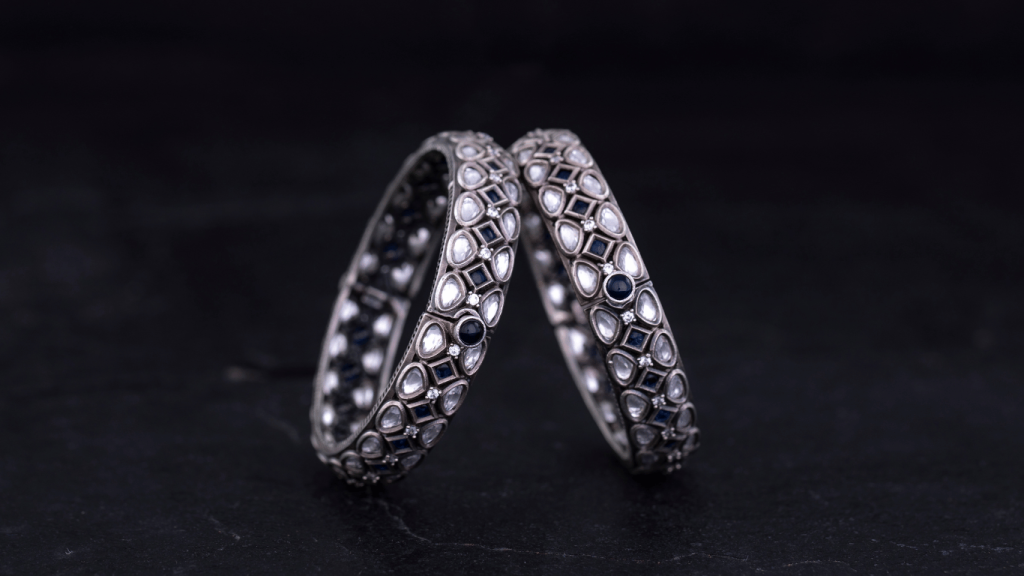 The silver bracelets in Morocco are very famous in the country. The bracelets are worn in sets on single-layer that give great attraction and thickness to the wrist. You can try various designs like simple or heavy engraved. The most famous and magnificent bracelets are 925 silver. Furthermore, there are many bracelets made of gold that are also beautiful. Moroccan silver bracelets are pure and excellent in looking. Their prices may be a little costly, but they remain for decades, and sparking never ends. Bracelets are also ancestral and homemade to increase the beauty of women.
Hamasa Morocco, Beautiful Jewelry
Hamasa is a representative symbol for Jews in Morocco. It is also named Khamsa, usually a symbol of hands. Moroccan people believe that this Hamasa or khamsa saves them from evil and negative people. This is classic jewelry for civilians and visitors to buy in Morocco. Moreover, you will see Hamsa in almost all types of jewelry items in Morocco. You will find the Hamsa in these items, like necklaces, pendants, bracelets, and earrings. Every Moroccan lady has at least two pieces of this hamsa product in their jewelry box. This is a piece of classical jewelry symbolizing protection from evils in life. 
Moroccan Jewel cost 
Authentic Moroccan jewelry made of priceless materials and stones (such as amber, coral, and onyx). You can purchase and choose high-quality copies, depending on your budget.
In case you have a very tight budget, replicas work nicely. I still think my numerous Moroccan jewelry copies from a few years ago are stunning. All you have to do is treat them gently and keep water and scent away from them.
Silver is still a strong jewelry material that may be revolving to many future generations at a far lower cost than gold. If you concentrate on lightweight jewelry, you can also obtain gold things.
Ancient Jewelry from Morocco
Moroccan antique jewelry is VERY costly. The majority of Moroccan women are happy with the vintage jewelry. These items are gifted by their moms and grandmothers, and they hardly ever look to buy more. In truth, whether you are shopping in Morocco or online, it can be quite difficult to identify a trustworthy seller of vintage jewelry.
Buying Morocco Jewelry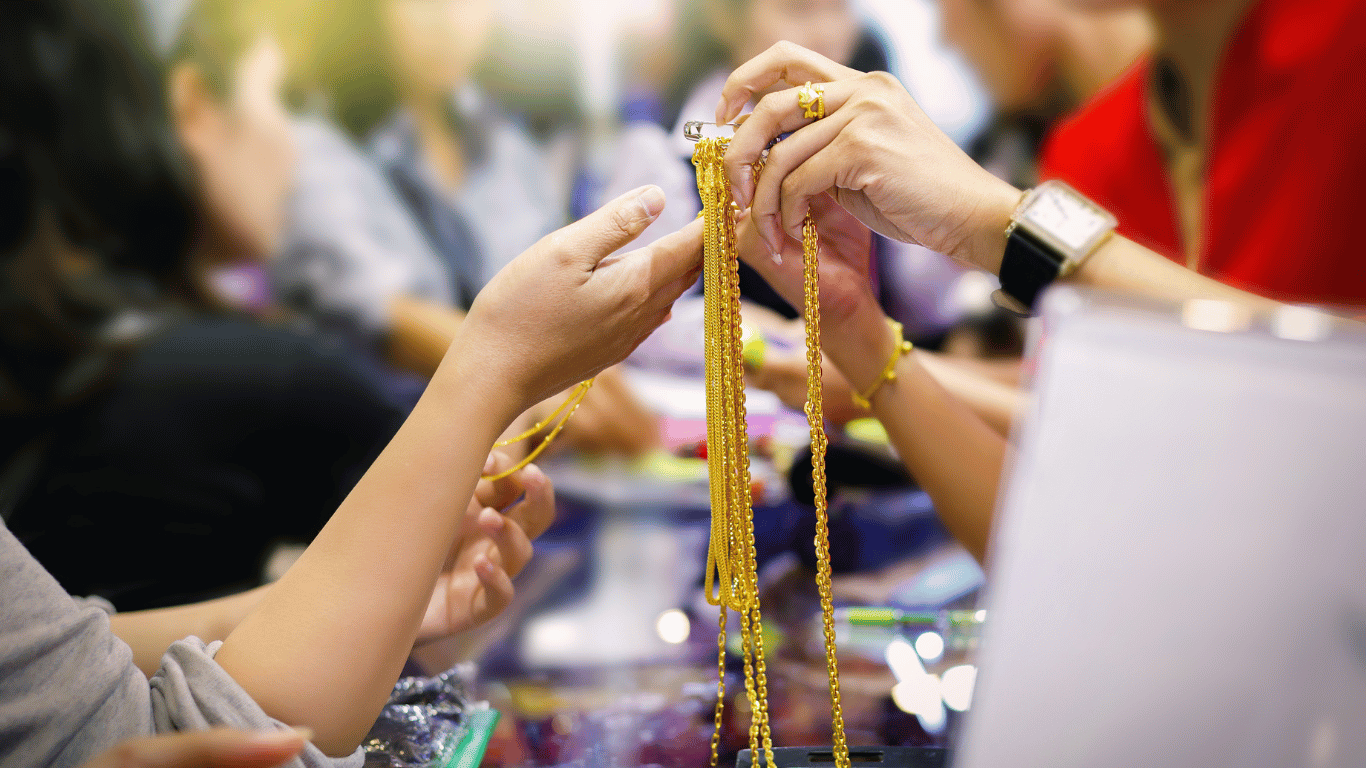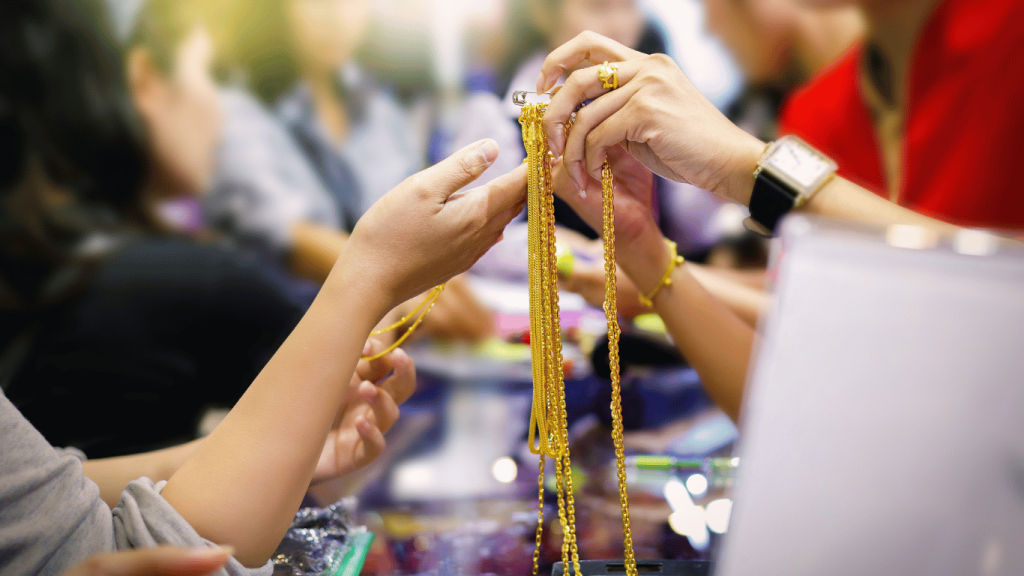 The best market in Morocco to purchase perfect and pure products travel to Medina markets. This is the vibrant and bustling city of the country with an excess of visiting sites and shopping markets. It is an ancestral and historical city with historical places like Fez, Rabat, Casablanca, and Tangier. However, Medina is quite a unique and exact place to buy any type of jewelry as well as handicrafts. Every single visitor feels excited and happy in the Medina's markets. This is the heart of the country, and people prefer shopping for everyday necessities. The people like to immerse themselves in the bustling city to shop for everyday life groceries. 
Diversity of Products in Medina
Medinas are divided into areas for each type of shopping need in the majority of Moroccan cities, including Moroccan jewelry, spices, rugs, traditional clothing, and so forth. There are hundreds of thousands of products on the market. Moreover, each product comes in hundreds of versions.
As stated in the opening, be sure to consult my Morocco shopping guide if you intend to go shopping in Morocco. However, Morocco Medinas offers incredible buying opportunities. It can also be overwhelming, so it's essential to make a list of items before visiting. However, I love to shop there. One of my cousins bought an ostentatious Berber necklace a few years back. Only to discover a few days later that it was phony amber.
Suppose you know what kind of Moroccan Jewellery to search for when you shop. You can purchase jewelry that you can give to your offspring. Similar to the jewelry that my mother inherited from her grandma.