It is a trendy marketplace for immigrants to shop for any products of Moroccan traditions. They are globally recognized and helpful for shopping. The oldest city is Madina. A huge no of travelers visit these places every year. First, visitors might face some problems in shopping and reaching out to places, like Souk Marrakech, where we can help the outsider to shop for their own choices in this article.
Souks Naming History 
 The souks got their names historically based on their division and the value of their gift. Valuable products found their place at the center of the market to ensure the safety of beneficial businesses. These souks are versatile in area, some small in size and others large, with nomenclature developed from the unique wares they house.
These are the unstopped stalls where every citizen and outsider can buy imported as well as local brand products. Most of the products are imported from the neighboring African countries.
Largest Famous Souks Of Marrakech
There are two largest souks of main souks. There are many famous souks, but we will describe the two most famous souks. Here one could buy every language required for life maintenance. All items are available, from grocery products to textiles and iron to gold. Alley item to silver and diamond. Availability of all things makes shopping easier. Two heart souks that provide almost every item for survival are explained below.
About Souk Semmarine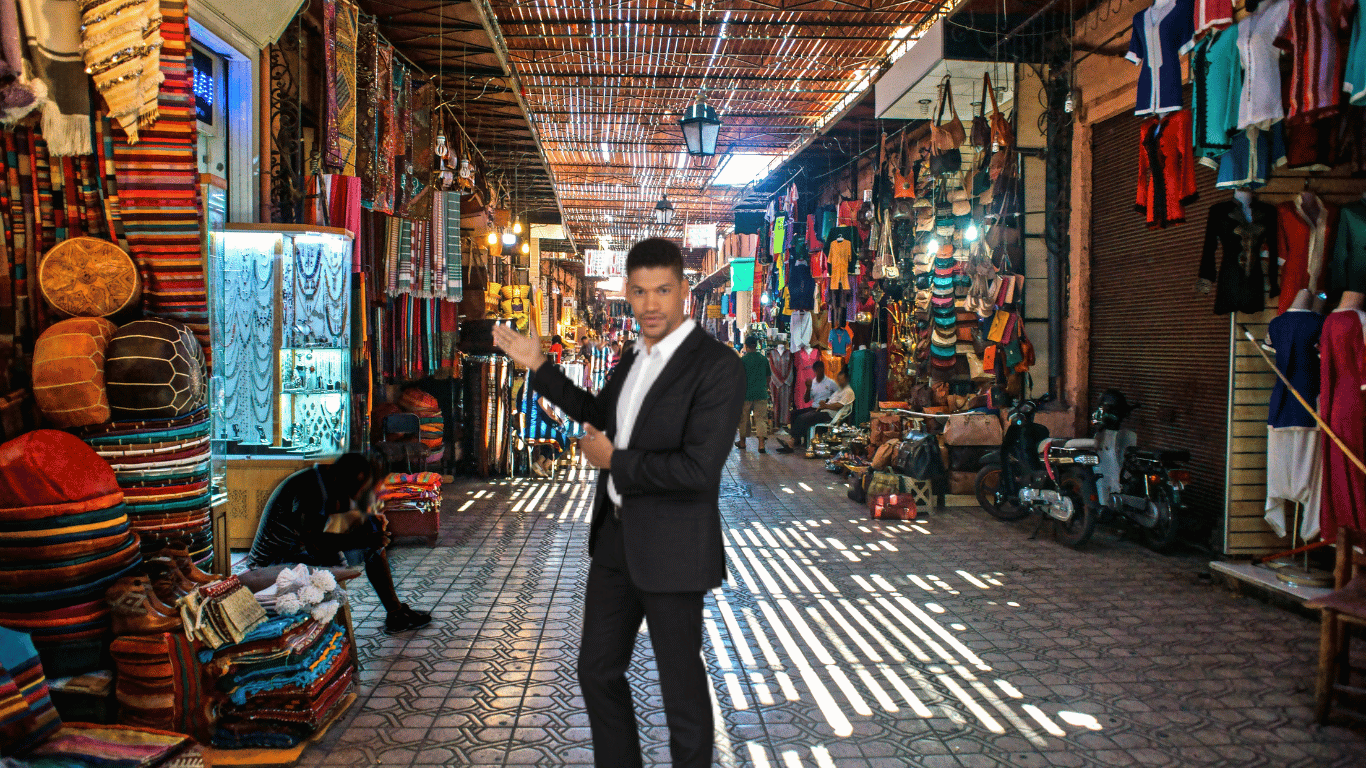 The emporium is located right next to the main block Jemaa-al Fnaa of the entire city. It includes a famous and beautiful souk in Morocco. Here traders have been targeting clients for ten centuries ago. It is known as the heart of the souk. Visit this emporium is a great and fruitful experience for visitors, especially for a stranger. If you are looking to shop for brilliant language bags, shoes of any brand, and imported clothes, then it is the right place. 
About Souk Nejjarine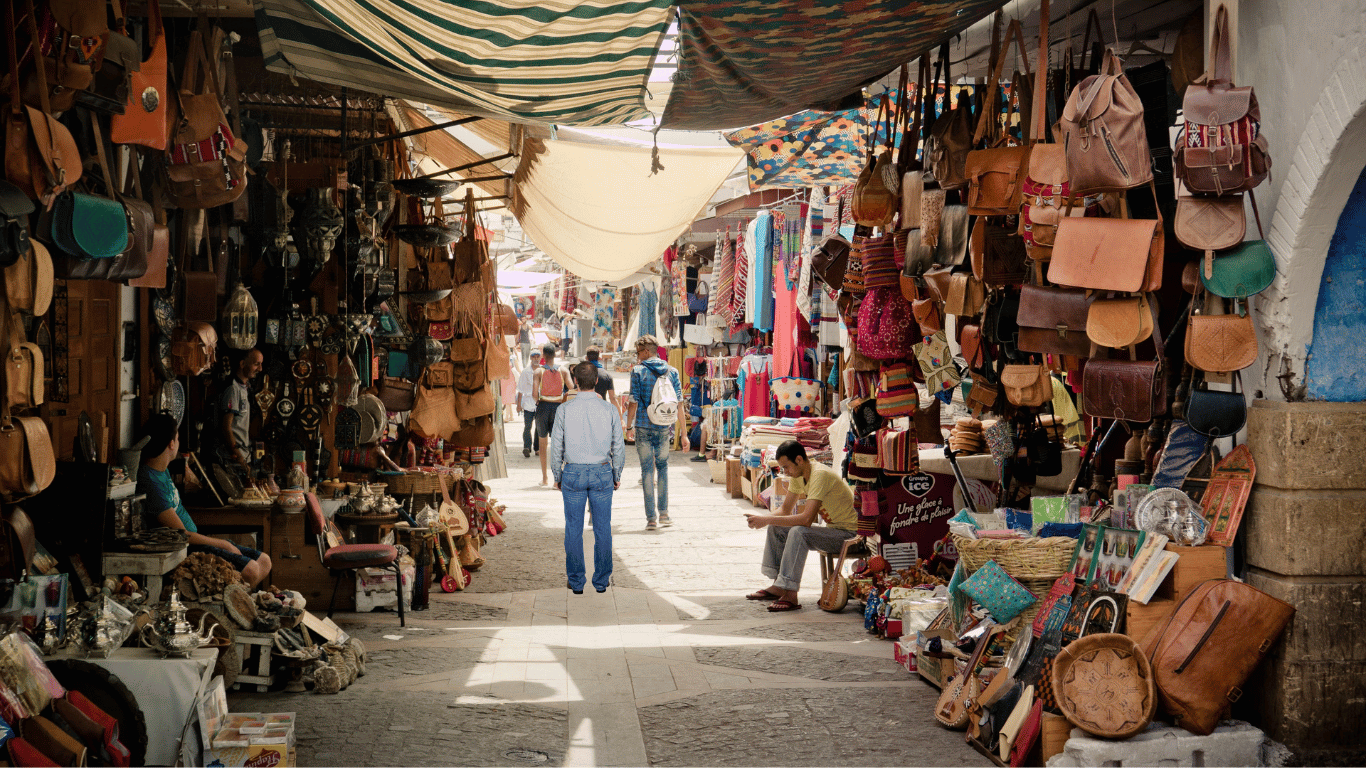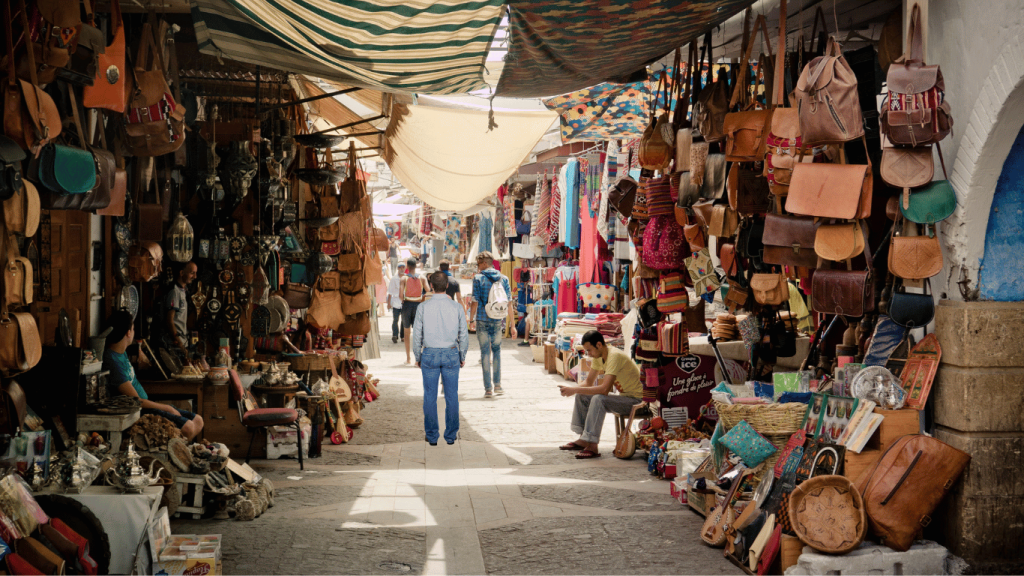 This souk is popular due to its woodwork of skilled artists and versatile design and design. It is anchored in the medina Marrakech. It's known for the advanced and up-to-date work of its artist. Here you can find traditional Moroccan modern stylish musical tools. You can buy adorable wood cartons, jewelry, and furniture for home offices and guest rooms.
Shopping Tips In Souks
Now we will discuss the tip for shopping in the souks. That will assist you in buying your item on the shopping list. So please set a time frame because our environment and weather hardly affect our physical and mental health.
Early Morning 
It is necessary to decide on a time and manage it. Otherwise, there you might face some problems with shopping. The best time to visit the market is early morning. At that time, you will be fresh and smart. There will be no rush of customers and no disturbance.
Evening Time 
You can also decide shopping period in the evening time. At that time temperature will be pleasant. And there will be pressure on the seller to sell the target item, and he will be concise.
Make Item List
 Note down the item in your shopping notebook to remember all the products. It will save you both time and money, and you will buy all the required things. You will not engage in unnecessary products. 
Payment Method
Usually, customers pay with cash, Now, there have been many changes in many ways. Some sellers also accept payment with credit cards and other advanced payment methods. According to research, people pay more through debit cards than cash. 
Estimate Budget
When you encounter the shop list, then you can guess the budget for all the products. It will help you to first choose the necessary material. If you have more budget, then you can select the remaining product. 
The Souk Marrakech Products For Sale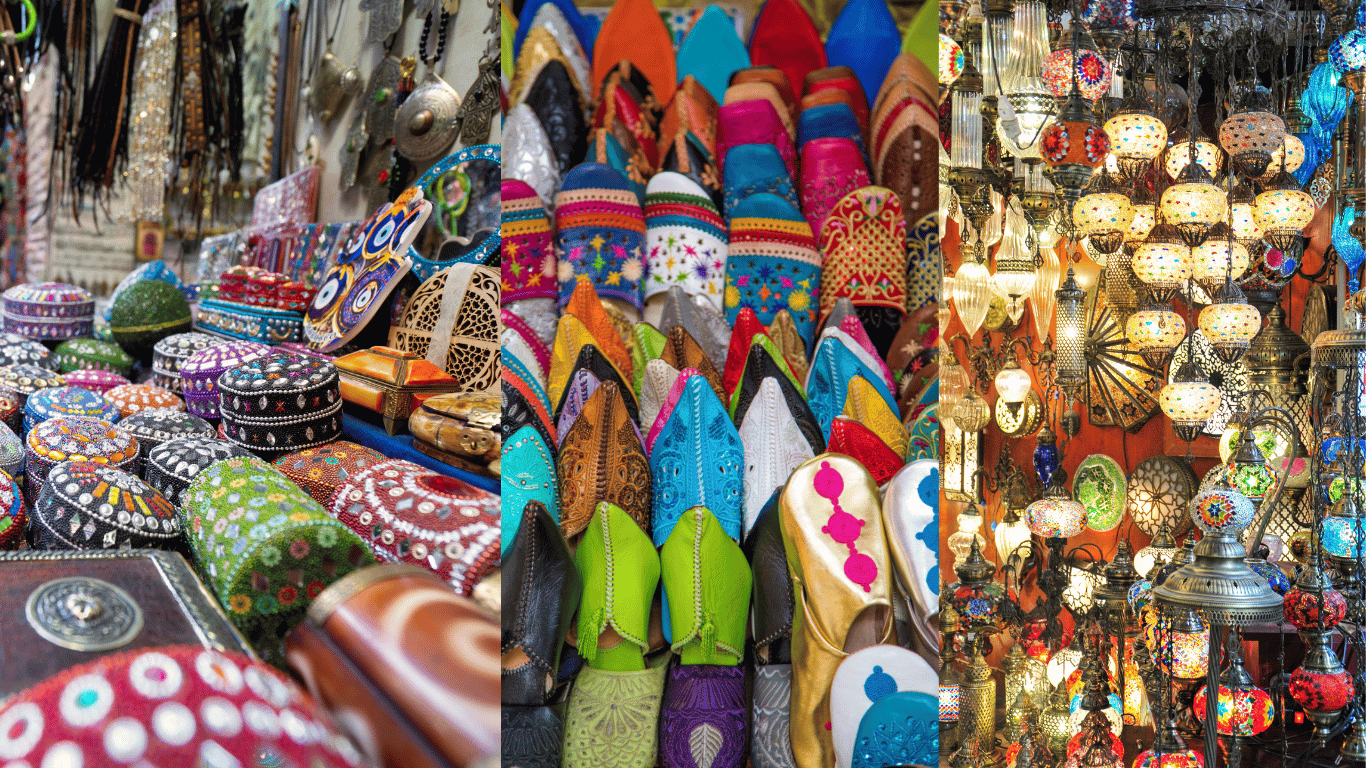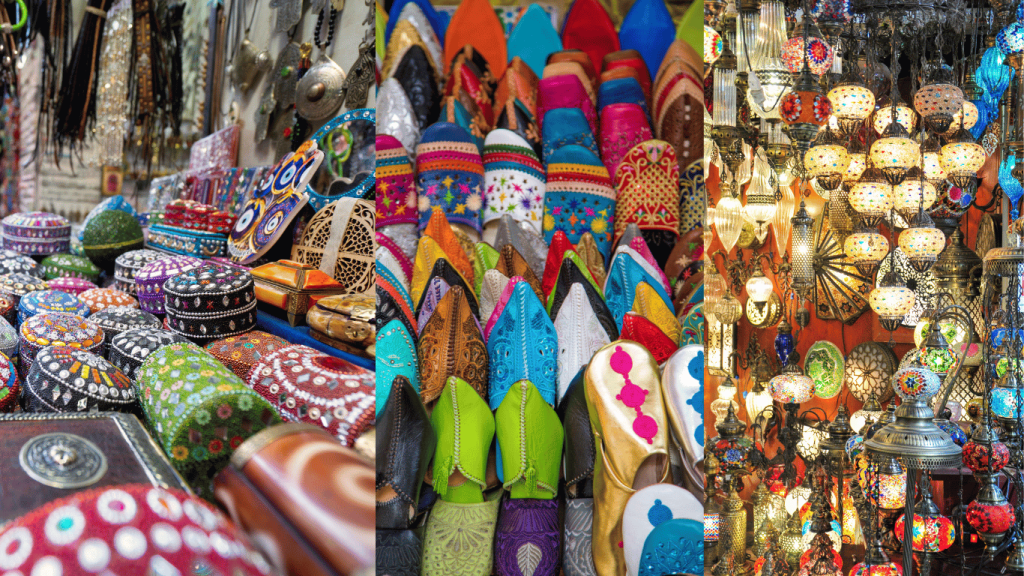 The Marrakech is a vast place to buy any products that you need to make a home beautiful and more traditional and cultural. Here we explain some products that will assist you in shopping so that you boost your shopping experience.
Gold Emporium
As we describe above, every factor of the souk. The gold items are very beautiful and stylish for visitors and locals. Wandering souk forces the traveler to buy gold. It is also difficult to ignore the gold market. Here you can search for all kinds of gold products, such as earrings, bracelets, and necklaces. These are attractive and beautiful. Therefore every visitors love to visit the gold market. 
Tea Vacuum
There are brilliant vacuums for tea with silver material. These pots are of different size and different color that keeps tea hot and tasty. Locally people use these items to serve guests. These pots are versatile gifts for the visitor. 
These stalls are full of business language. Here we simply describe some items.
Leather Items 
Souk Marrakech provides leathery items with versatile designs and colors that attract the customer. Here You can buy leathery 
violets,   
bags,        
purses  
shoes 
Berber Rugs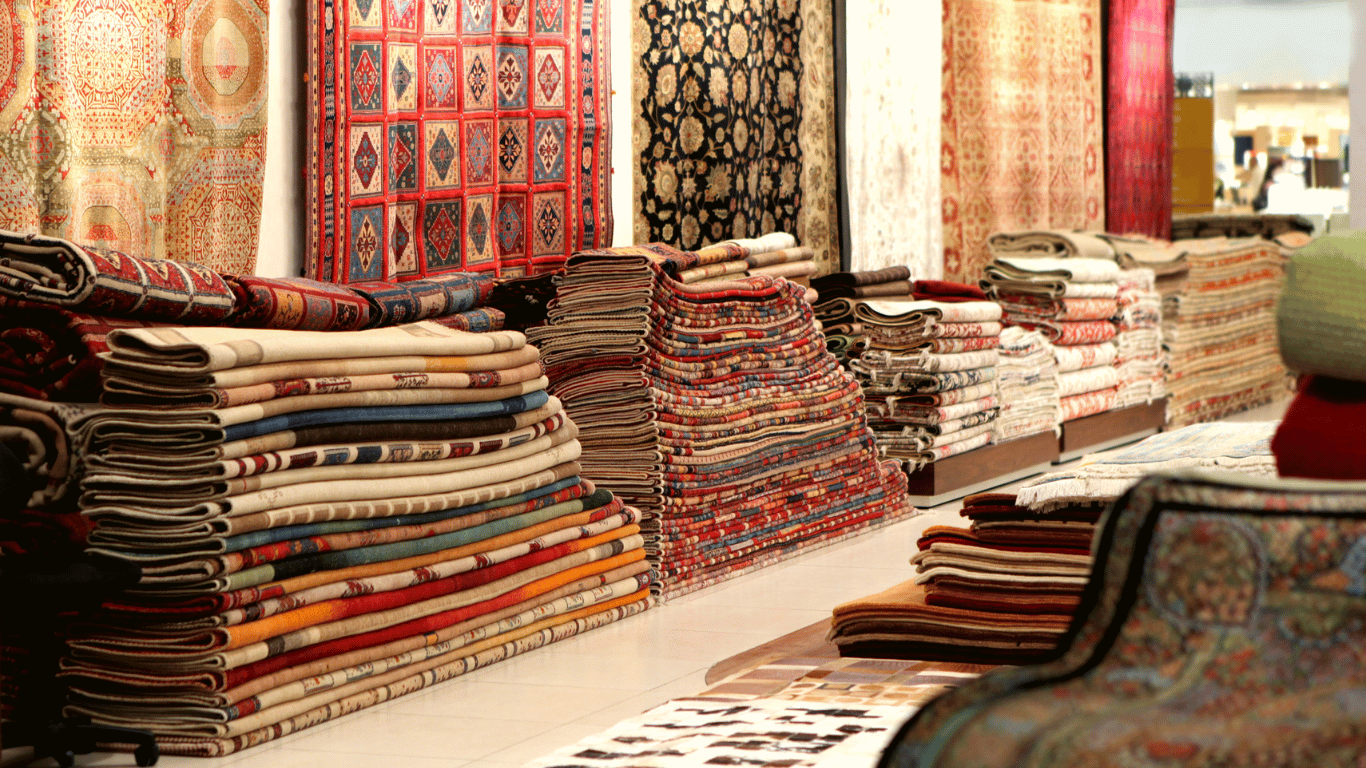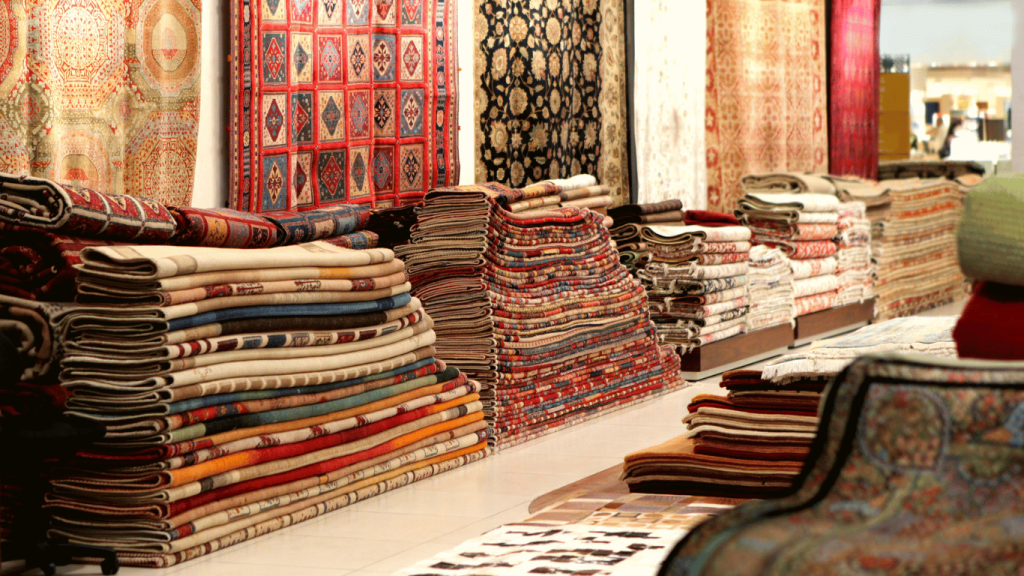 Berber rugs are of different kinds in different styles. There are almost forty tribes in Morocco, and each has its own brand of carpets, which forces the customer to buy them. These carpets are traditional that enhance the cultural values of the country.
Fez Hats Of Morocco
You can buy hats from Morocco to match them with your clothes. These hats are available for men and also for women. It increases the beauty of women looking attractive. Fez hats are of handceafts. These are also present in many colors and designs.
Marrakech Food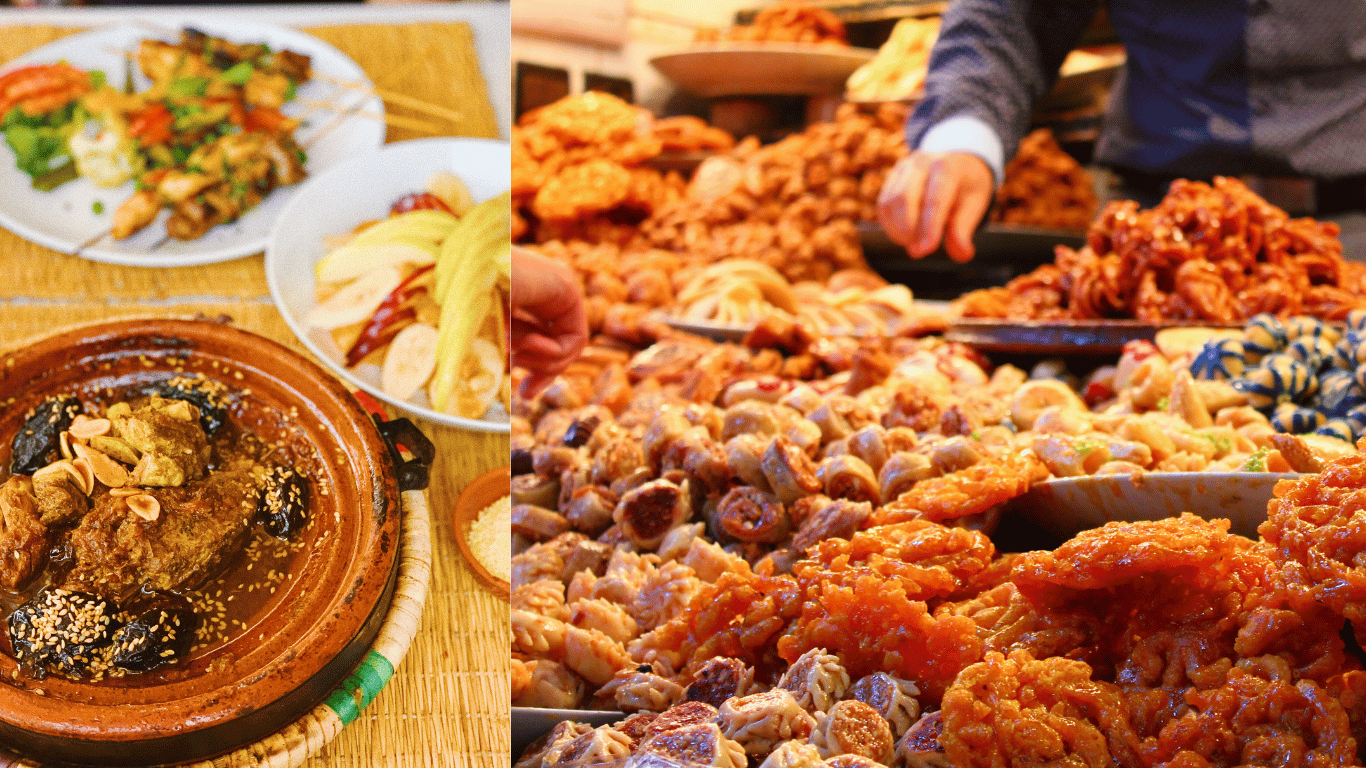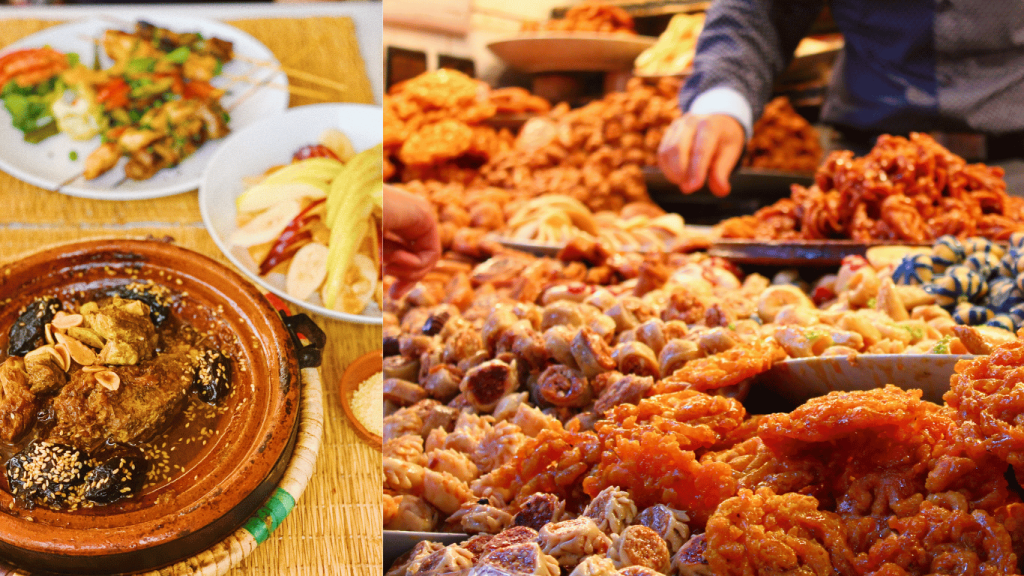 The marketplace is not only famous for its alley of textiles, art handicraft man. It is also popular due to its spicy, tasty, appetizing, hot food. They survive contrasting and delicious food for the visitors.
Zalouk
It is a side dish to serve with bread. This bread is popular as crusty bread. It is a very tasty and simple cookie that everybody can afford. The ingredients include olive oil, tomatoes, garlic, and spices that make it arousal. 
Fish Chermoula
It is a mixture of herbs and different spices used in cooking fish, shrimp, and other ocean or river food.
Ingredients 
The ingredients depend on your choice. If you mix more items, you will taste more, some of them we explained below.
Onion 
Chilli
Coriander
Saffron
Olive oil
Bastilla (pastilla)
It is also the traditional recipe of Moroccan people to bake with pigeon meat, but now it is also cooked with chicken meat. This gives the salty and sweet flavor. You can try if you love both flavors at a time.
Khobz (Bread)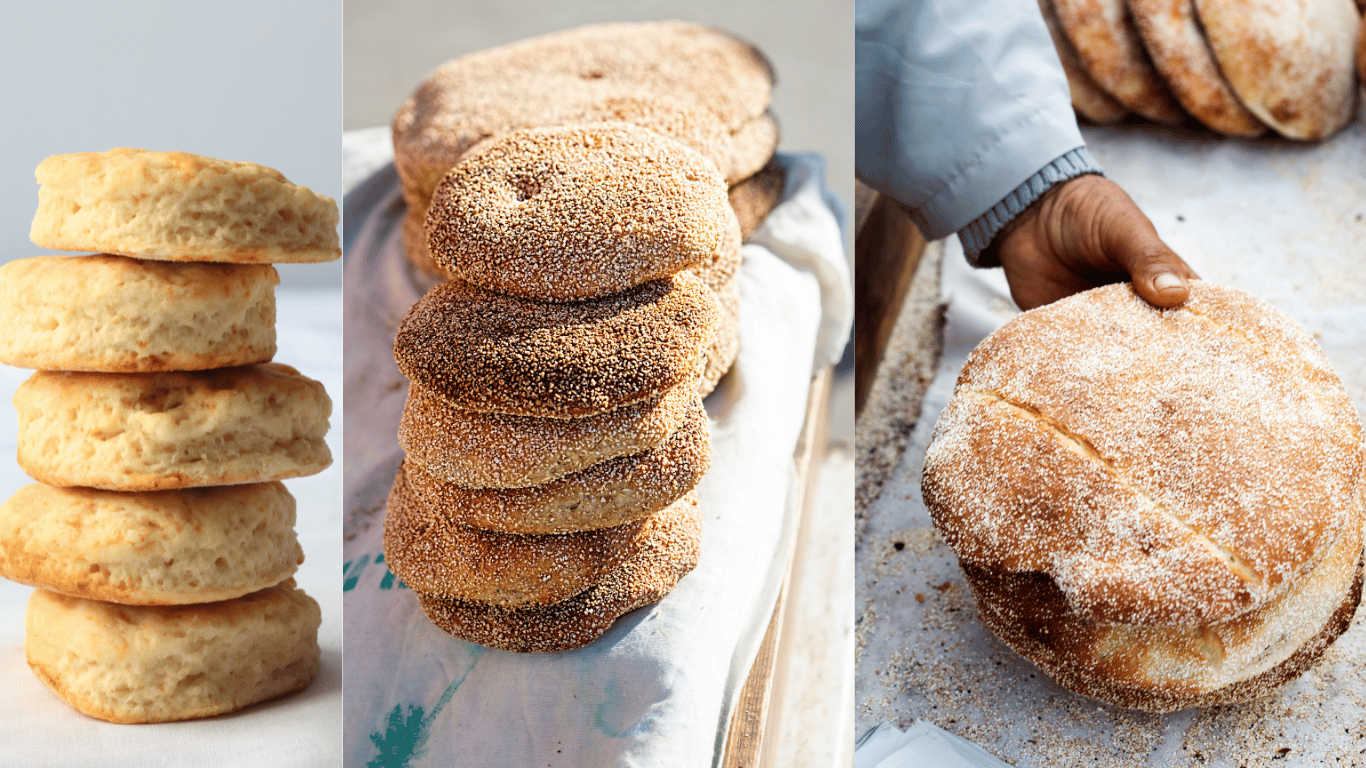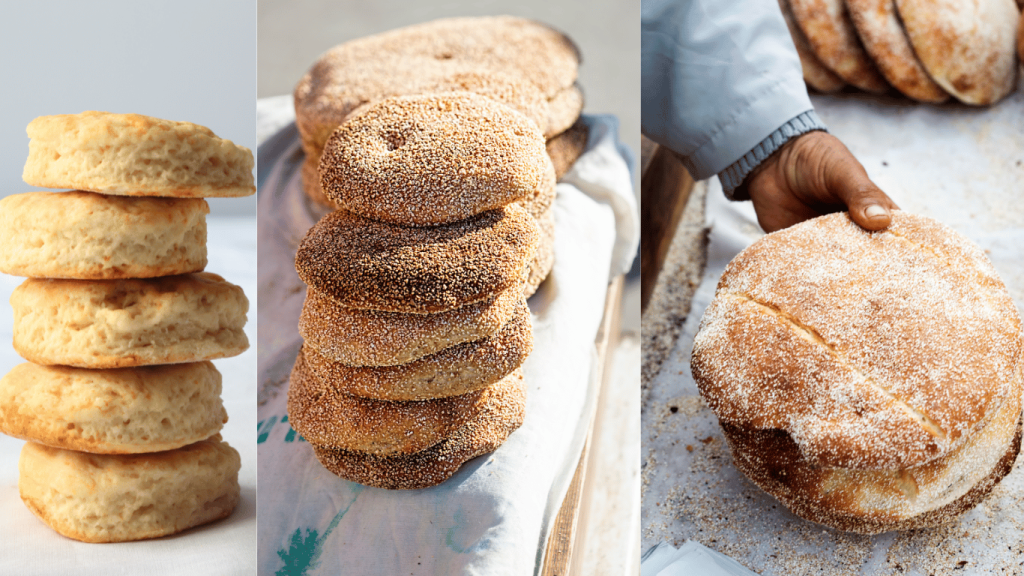 Khobz is a Moroccan bread popular by the name crusty bread. chef oven burned with wood. The bread is served with many dishes. There are many types of bread, for example, Rghaif and Baghira.